Security is no end in itself.
But integral part of business success.
Deutsche Risikoberatung was founded to protect and secure the economic success of your company. For us, security is directly linked to your company's value chain.
When it comes to security, only the result counts. Honest expectation management is part of our tailor-made security solutions. We often uncover deeper problems behind the obvious questions.
Thanks to our decades of experience, we know your perspectives, challenges and problems. That is why we remain your direct, continuous contact from initial contact to problem solving.
We have a large international network of selected experts in conjunction with the security authorities. Confidentiality and integrity are our core values in protecting your company's success.
Effective solutions for your security.
Precise to the point.

Security Engineering
What is valuable in your company and needs protection? How is effective protection designed? What are reasonable costs? When does a protection-based investment pay off?
Many companies suspect their lack of positioning in the field of security. They don't know what their protection goals are. They also do not know how to achieve them. In addition, they are unfamiliar with the security industry market. All this leads to high costs and risks – even if not visible at first glance, but always present.
DRB Deutsche Risikoberatung GmbH therefore develops individual security concepts both from the client's and the industry's point of view. These prudent solutions are based on a professional safety and protection needs analysis and make costs and benefits clear and transparent.
We offer:
1. protection requirements analysis
2. weak point analysis
3. protective measures as required
4. evaluation of existing protection concepts
5. further training at the workplace
We are at your disposal for a personal conversation.
Please get in contact here

Information Security
Do you know the value of your company's know-how from the perspective of the competition? Do you know how professional industrial espionage works and how to protect yourself against it?
Often companies cannot imagine how valuable and coveted their know-how is – both among competitors and foreign countries. There is also a great deal of ignorance about the ways and means of acquiring this know-how. The German economy suffers billions in losses every year as a result of an outflow of information.
DRB Deutsche Risikoberatung GmbH has the knowledge and the technical possibilities to support you effectively. This ranges from the training of employees (technical, organisational, behavioural), eavesdropping protection investigations to the construction of tap-proof rooms and other protective measures. We have many years of international experience in this field.
We offer:
1. eavesdropping protection examination
2. information protection concepts
(implementation of TOMs, technical and organisational measures)
3. data security
4. information security
We are at your disposal for a personal conversation.
Please get in contact here

Investigation
How experienced are you in successfully investigating fraud or embezzlement? What special knowledge is required in a professional investigation team?
Companies affected by white-collar crime often do not know how to behave in a concrete and correct manner. Often it is unpleasant for them as affected persons. Ignorance causes deadlines to elapse and reduces the chances of legal success. Usually the necessary professional experience combined with technical possibilities in the company is missing. Especially in international investigations, it is difficult and very time-consuming for law enforcement authorities to successfully conduct investigations on their own. However, this reduces the chances of repatriation of the affected funds.
DRB Deutsche Risikoberatung GmbH has the knowledge and the technical possibilities to carry out investigations for your company and, if necessary, to reduce values again. Here, too, we can draw on a great deal of experience and an international network. Legally compliant and discreet investigations are a matter of course for us. DRB Deutsche Risikoberatung GmbH works closely with lawyers, technical specialists and auditors in Germany and abroad.
We offer:
1. education against malicious acts
(fraud, embezzlement, etc.)
2. clarification of facts, investigations
3. asset tracing / recovery
4. review of employees
5. due diligence investigation
6. further training at the workplace
We are at your disposal for a personal conversation.
Please get in contact here

Data Privacy
Do you have more than 20 employees who are involved in the processing of personal data? Do you have corresponding order processing contracts? Are all data processing processes documented?
The General Data Protection Regulation (GDPR) provides for a fine of up to 20 million euros or up to four percent of global annual turnover for data protection violations.
Protection against fines and the breach of the DSGVO is offered above all by data protection audits to check the current compliance of data processing, a holistic data protection concept with the help of a data protection management system and the appointment of a data protection officer.
We support you and your company as an external data protection officer.
Through years of experience and legal expertise, together with our partners we offer certified data protection consulting and data protection commissioning (external data protection officer) for small and medium-sized companies.
Together for your data protection, we support you with the following services:
1. external consulting and data protection commissioning
2. setting up the data protection organisation in your company
3. data protection documentation
4. creation and revision of order processing contracts
5. data protection declarations tailored to your company´s needs
6. in-house training and legal support
We are at your disposal for a personal conversation.
Please get in contact here
Risk & Business Continuity Management
How well do you really know your security risks? Are the countermeasures sufficiently effective in an emergency? Are your pension costs in proportion to the benefits?
Insufficient risk awareness often allows companies to take unnecessary risks and leads to painful losses. Transparency and clarity are therefore the first step to action. Effective and sustainable risk management requires experience and a sense of proportion. This is the only way to avoid further losses and secure profits.
DRB Deutsche Risikoberatung GmbH knows the pain points of your company and designs tailor-made solutions precisely for this purpose. Different industries need different solutions to be truly effective. The aim is to avoid emergencies as far as possible and to restore normal operation as quickly as possible after an incident. This saves costs and strengthens your company's reputation.
We offer:
1. risk analysis
2. operational risk management
3. emergency precautions
4. continuity management, securing critical business processes
5. ITSCM (IT Service Continuity Management)
We are at your disposal for a personal conversation.
Please get in contact here

Protective Services
Can't you overestimate a person's safety? Isn't personal safety the most important prerequisite for cooperation and success in business and private life?
The threat situation has changed. Especially in the business and political environment, attacks are becoming more numerous and professional. Often, the state cannot guarantee personal protection. Those affected do not know how to deal with a threat to themselves or their families. It is also unclear to them whether and how it affects them and their environment.
DRB Deutsche Risikoberatung GmbH has a great deal of experience in the field of personal and family protection. Here, individual solutions with a great deal of sensitivity and professional implementation are decisive. Here we refer to our first-class reputation and have a strong international network.
We offer:
1. family protection
2. protection when travelling
3. protective accompaniment
4. personal protection
We are at your disposal for a personal conversation.
Please get in contact here

Audit
Do you have rules and regulations for the sole purpose or for active risk and cost reduction management? How costly will the next damage be if rules are not observed?
Many companies have rules and regulations or operate in a regulated environment. However, these rules must also be implemented operationally and lived sufficiently. Often the scope and complexity of one or more test areas exceeds the company's internal capacity. Success is, however, only when it can be measured. Therefore, a target/actual comparison is indispensable – precisely for cost reasons.
DRB Deutsche Risikoberatung GmbH also has a great deal of international experience in this area. The auditors come from different industries with different backgrounds of experience. This gives the opportunity not only to precisely determine and document the current situation, but also to present and argue independent recommendations for action.
We offer:
1. review of process failure precautions of suppliers critical to the core process
2. standardised testing of shopping centres
3. standardized testing of hotels
4. review of SUB service providers
5. performance monitoring of security services
We are at your disposal for a personal conversation.
Please get in contact here

Supply Chain Due Diligence
Have you identified and assessed the risks in your supply chain? Have risk mitigation measures been taken based on the risk analysis? Is this documented accordingly? Do you know the working conditions at all your suppliers?
In 2021, the new Act on Corporate Due Diligence Obligations in Supply Chains created a legal framework for fulfilling human rights due diligence obligations in Germany. For a large number of German and international companies, this means additional requirements and costs.
For companies with more than 3,000 MA have (more than 600 companies), the LkSG will apply from 2023, for companies with more than 1,000 MA from 2024.
The Federal Office of Economics and Export Control (BAFA) monitors and controls compliance with the due diligence requirements. Violations result in fines of up to €800,000 or up to 2% of global sales for companies with more than €400 million in sales.
Together for compliance with the act on corporate on corporate due diligence obligations in supply chain, we support you with the following services:
1. info workshops 
2. requirements analysis, methodology & PMO
3. selection & training or interim position of human rights officer
4. analysis & improvement of contracts
5. supplier screening & support for new selection 
6. communications & training strategy
7. audit & stress testing
We are at your disposal for a personal conversation.
Please get in contact here
You can find the Act on Corporate Due Diligence Obligations in Supply Chain here
Our customers value experience and implementation strength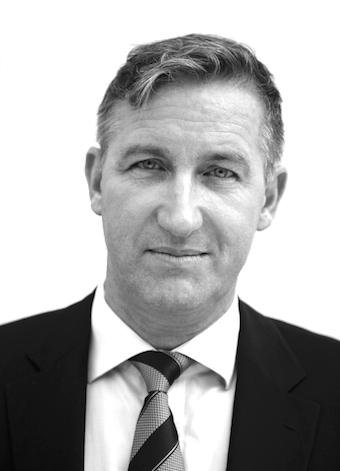 Carsten Baeck
Managing Partner
Specializations: Prevention of criminal threats, crisis and security management, business continuity management, information security, eavesdropping prevention, protection of critical infrastructures, protection of exposed personalities and establishment of security management systems in companies
Member of the security group of the Federal Criminal Police Office (BKA) responsible for the personal protection of federal ministers worldwide and in the private sphere
Establishment of a personal protection group and its deputy head, command leader at Metallgesellschaft AG; security consultant for the structural and technical security of the executive board areas and the physical protection measures of the residential properties and group branches
Managing Director of Security Consulting & Services GmbH in Frankfurt/Main
Authorized signatory, later Managing Director of the security services division of the companies Brink´s, Gegenbauer and Piepenbrock
Senior Consultant Control Risks
In honorary position: Chairman of the Working Group for Corporate Security AKUS Berlin/Brandenburg of the Berlin Chamber of Commerce and member of the Foreign Trade Committee (1999-2012), subsequently Vice-President of the VSW Association for Security in the Economy Berlin-Brandenburg e.V. (since 2012); Member of the Federal Board of the ASW Working Group for Economic Security (2001-2014)
Managing Partner of DRB Deutsche Risikoberatung GmbH since its foundation in 2005
Lecturer for Risk Management at the TH Brandenburg
Lead auditor ISO 22301 (bsi)
IT Risk Manager (Bitkom)
Certified ITSC Manager (BCM Academy)
Data Protection Officer (IHK)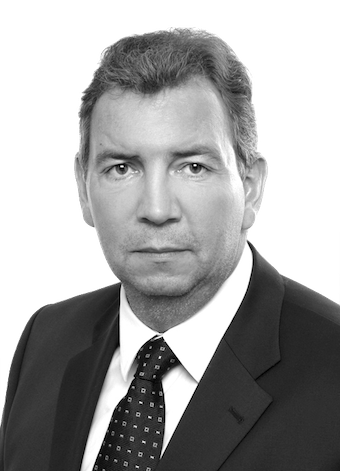 Robert Kilian
Managing Partner
Specializations: Clarification of facts, investigations as well as asset tracing and recovery, preparation of security concepts and standardised security checks of shopping centres and hotels 
Federal Border Police (BGS) and Federal Criminal Police Office (BKA)
Establishment of group security for Metallgesellschaft AG
Security Agent at the European Central Bank (ECB)
Risk Manager Europe Retail and Risk Manager Global for Shopping Centers at IKEA, responsible for security, safety and insurance
Region Managing Director (Europe, Middle East & Africa) at Pinkerton
In honorary position: Co-founder of the ACFE German Chapter (Association of Certified Fraud Examiner) and Chairman of the Board since 2008
Lecturer for Risk Management at the Donau University in Krems, Austria
Expert for Risk Management (BDSF)
Certified Fraud Examiner (ACFE)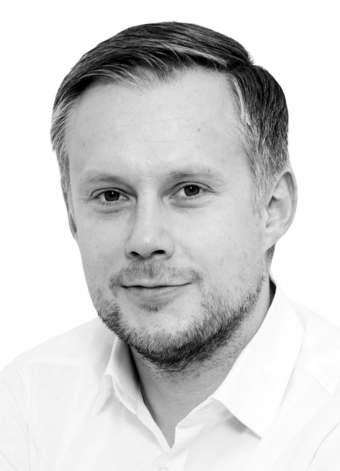 Alexander Hirsemann-Heine
Specializations: (External) data protection officer, data protection for companies according to DS-GVO and BDSG, creation and implementation of data protection concepts, review of international cooperations and contracts, project management
Master of Sinology
DEKRA expert for data protection
Senior Account Manager
Founder and managing director of several companies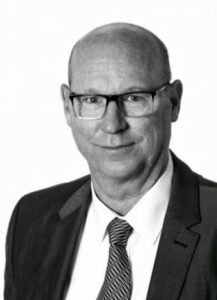 Kai Staak
Specializations: Revision, international investigations, technical innovations (e.g. drone detection and defence systems), development of protection concepts, material security of objects (e.g. intrusion detection systems, cameras, perimeter protection)
Member of the Security Group of the Federal Criminal Police Office (BKA), responsible for the personal protection of federal ministers worldwide and in private life
Member of a reconnaissance and observation unit, in the environment of particularly endangered federal politicians and state guests
Member of the terrorism department, BKA Wiesbaden
Investigation and search for milieu crimes, Hamburg State Police
Manager Zyklop Inkasso, a debt collection company specialized in residence investigations and capital repatriation (1992-2008)
Head of Corporate Auditing coop eG (2014-2019)
To guarantee our customers the best quality and reliability,
we work specifically with strong partners.


Directly. Personal. Discreet.
Copyright – DRB Deutsche Risikoberatung GmbH